As part of the Polish Night of Museums, the Institute of Architecture Documentation at the Silesian Library (IADSL) invites you to the inaugural opening of the series 'From the Architects Archives'. The several-minute-long film presentation entitled 'The Gwiazdy (Stars) Estate in Katowice' was compiled by IADSL staff members using archival photographic and design documentation kept in the collection of the Institute of Architecture Documentation at no.12 Francuska St in Katowice. The series itself takes the form of short promotional films inviting you to walk through the space and architecture of post-war Katowice.
The seven tower blocks in the shape of stars on the Walenty Roździeński estate were designed by celebrated Silesian architects Henryk Buszko, Aleksander Franta and Tadeusz Szewczyk, and were built in the 1970s on the site of ​​the former KWK Katowice mine. Although belonging to a time 'rightly past', they were synonymous with modernity and elegance and they are still comfortable to live in now, being an example of excellent Silesian architecture and architectural heritage of the second half of the 20th century.
The film is on the official YouTube channel of the Institute of Architecture Documentation.
A virtual walk with IADSL around the W. Roździeński estate in Katowice will take place at a later date, to which you are already cordially invited.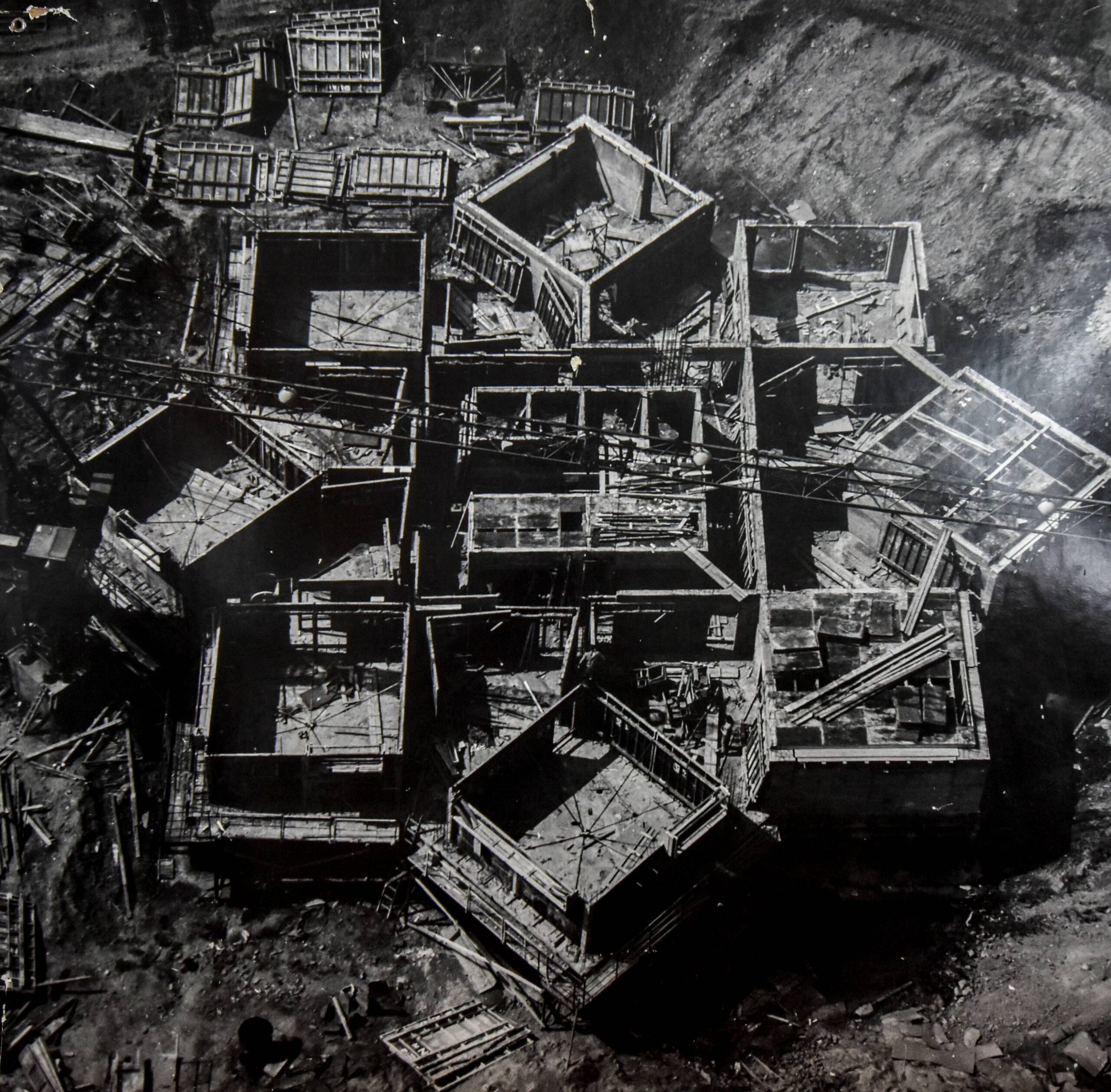 Construction site photograph of one of the 'Stars'
Designers: Henryk Buszko, Aleksander Franta, Tadeusz Szewczyk
Collections of the Institute of Architecture Documentation at the Silesian Library