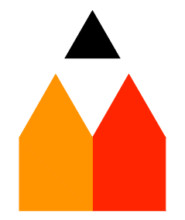 The Institute of Architecture Documentation at the Silesian Library was established in 2018 as an extension of the initiative called 'Profiles of the Creators of Silesian Architecture.' which had, since 2014, organised a series of exhibitions, films and testimonial events for outstanding architects and creators of post-war architecture in Upper Silesia.
The Institute currently continues the previously initiated documentary-archiving, academic and popularisation activities, implementing a number of research, publishing, film and exhibition projects devoted to the architectural heritage of Upper Silesia in the second half of the 20th century.
Together with the architectural and conservation community, art historians and in cooperation with, inter alia, The Faculty of Architecture at the Silesian University of Technology in Gliwice, SARP, the Silesian Regional Chamber of Architects, the University of Technology in Katowice and the University of Silesia in Katowice, the Institute actively works to protect and promote the post-war heritage of Silesian architecture, addressing the issue of 'new heritage'.
The activities of the Institute are supported by the interdisciplinary research team 'Reflektory' (Spotlights) which comprises architects, art historians, academics and Silesian college and university students, as well as photographers and filmmakers – all 'fans' of post-war architecture.